Choosing the right Degree Course is fundamental for avoiding dissapointments during years of study and to maximise future work opportunities.
When choosing a Degree Course, a series of factors must be taken into consideration:
personal interests
required aptitudes and skills
completed studies
future work opportunities
It is important to carefully evaluate each course of study and look over individual class syllabi as well. If you need help figuring out which course suits you best or how to organise your curriculum, you can contact the University Orientation Service, which provides consultation and provides information about available courses, matriculation and Univerity services.
The office directs its students and assists them during the entire period of study, providing concrete help with choices related to their academic path, exam scheduling, courses, activities and social/cultural initiatives of the University.
In addition, it also organises orientation sessions in Secondary Schools with teacher participation, as well as guided tours of university facilities with the possibility to attend lectures, visit classrooms, language and computers laboratories, libraries and study areas.
---
Orientation events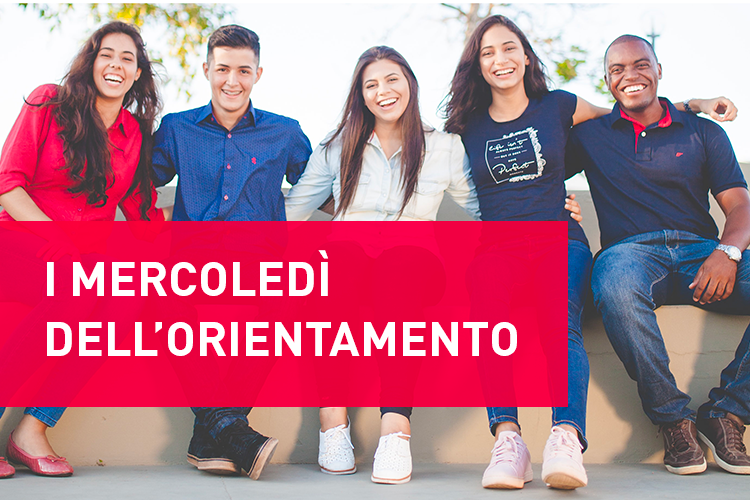 Wednesday, September 15, 2021
to
Wednesday, September 29, 2021
Due appuntamenti dedicati ai futuri studenti che vogliono ricevere informazioni sulle modalità di immatricolazione, conoscere i docenti dei corsi di laurea e laurea magistrale, i referenti dei servizi agli studenti e i rappresentanti degli studenti.