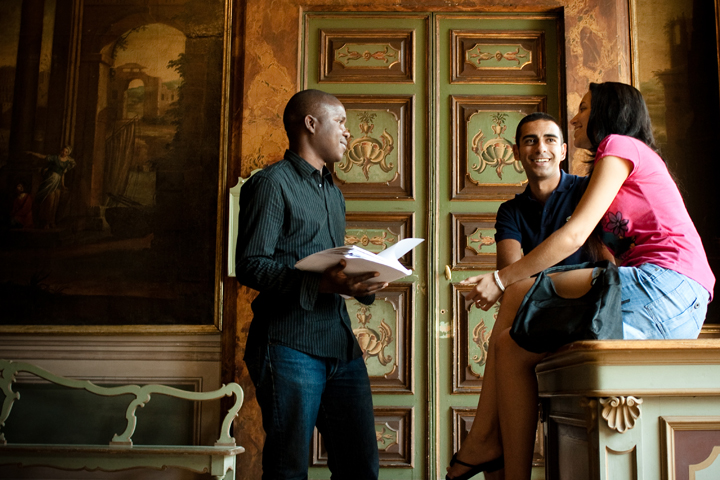 The University for Foreigners of Perugia is a small, welcoming campus. Given its size, it is easy to make friends with other students and teachers, get to know everyone, study together and use word-of-mouth; here, you'll get more support, more opportunities for work experience and international exchanges, and...shorter queues!
The University for Foreigners has a strong international atmosphere. Italian and international students interact every day, sharing experiences, courses and study time in a multicultural and multilingual environment. The strong focus on the international dimension is demonstrated by the in-depth study of English, Spanish and French, as well as the most requested non-European languages on the market (Chinese, Japanese and Arabic).
There are numerous opportunities for exchanges with European and non-European universities, double degrees that allow you to get a qualification both in Italy and the partner country, and a wide range of internships both in Italy and abroad.
The degree courses on offer at the university are designed to train professionals ready to face the world of work, and will give you a wide range of skills and knowledge that can be used across many different sectors.